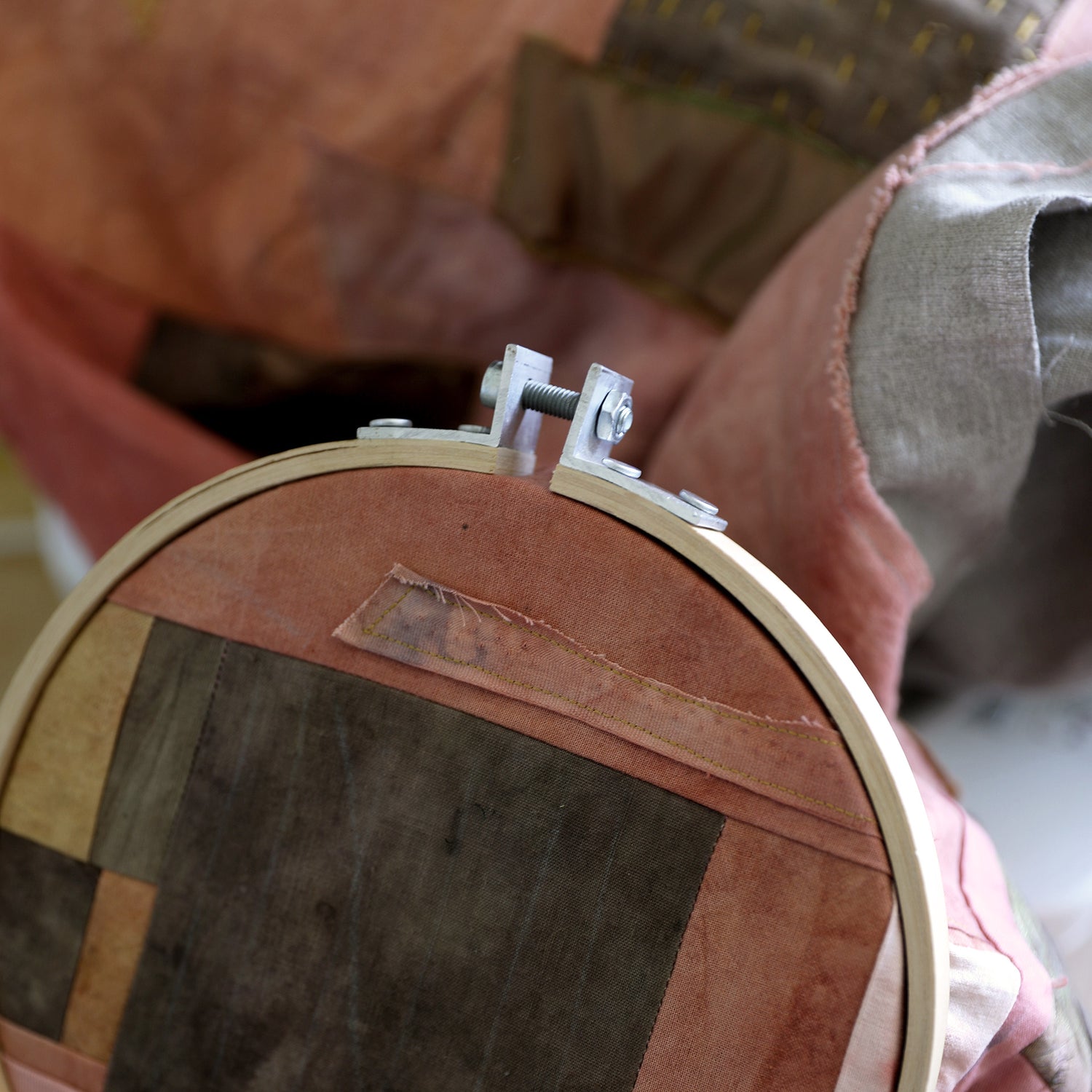 About the studio
Dygo studio makes handcrafted, natural, environmentally friendly, botanically dyed fabric accessories, wall hangings, beeswax candles and more.
The project was born from the need to create something by hand, express artistic aesthetics, spread awareness about environmental issues our consumptions are causing, encourage and educate people about more sustainable practices,and celebrate craftsmanship. That is why all Dygo products are made out of natural, biodegradable, highest quality ingredients and materials. With a minimalist approach we combine modern and traditional practices to create one of a kind products for you and your home which do not compromise the wellness of the planet Earth.
DYGO'S ETHOS IS INSPIRED BY PERMACULTURE'S ETHICAL PRINCIPLES:
CARE FOR PEOPLE

Dygo invites us to care for ourselves and other people, while meeting our needs in sustainable ways. That is why Dygo's creations are made just from natural, biodegradable materials. We do not use artificial colouring, petrochemical ingredients or fragrances. We focus our attention to the abundance our nature holds and try to embrace its beauty in our creations. We believe in this way we create a stronger bond with our origins and nature, and we hope to inspire other people to do the same.

EARTH CARE

Dygo believes that we should do everything we can to protect and preserve biodiversity of the planet. That is why all Dygo creations are made using natural, as local as possible, ethically produced materials. We prefer to use upcycled vintage fabrics, to give priority to reuse rather than to produce. If we sew using new fabrics we choose just organic natural fibres. We do not use plastic in any form in order to reduce waste. Every little change helps!

FAIR SHARES

Dygo promotes equality, limiting our consumption and not exceeding natural boundaries or exploiting people with our choices. That is why if we purchase exotic materials we choose just fairly traded ones. Dygo is also doing deep research before purchasing materials within Europe as well and tries to support small businesses with similar ethos. It is important to pay the real price of the products from the start of the production chain. We should be conscious about the amount we consume even when we use natural and eco-friendly products. Use our purchasing power to support what we believe in!