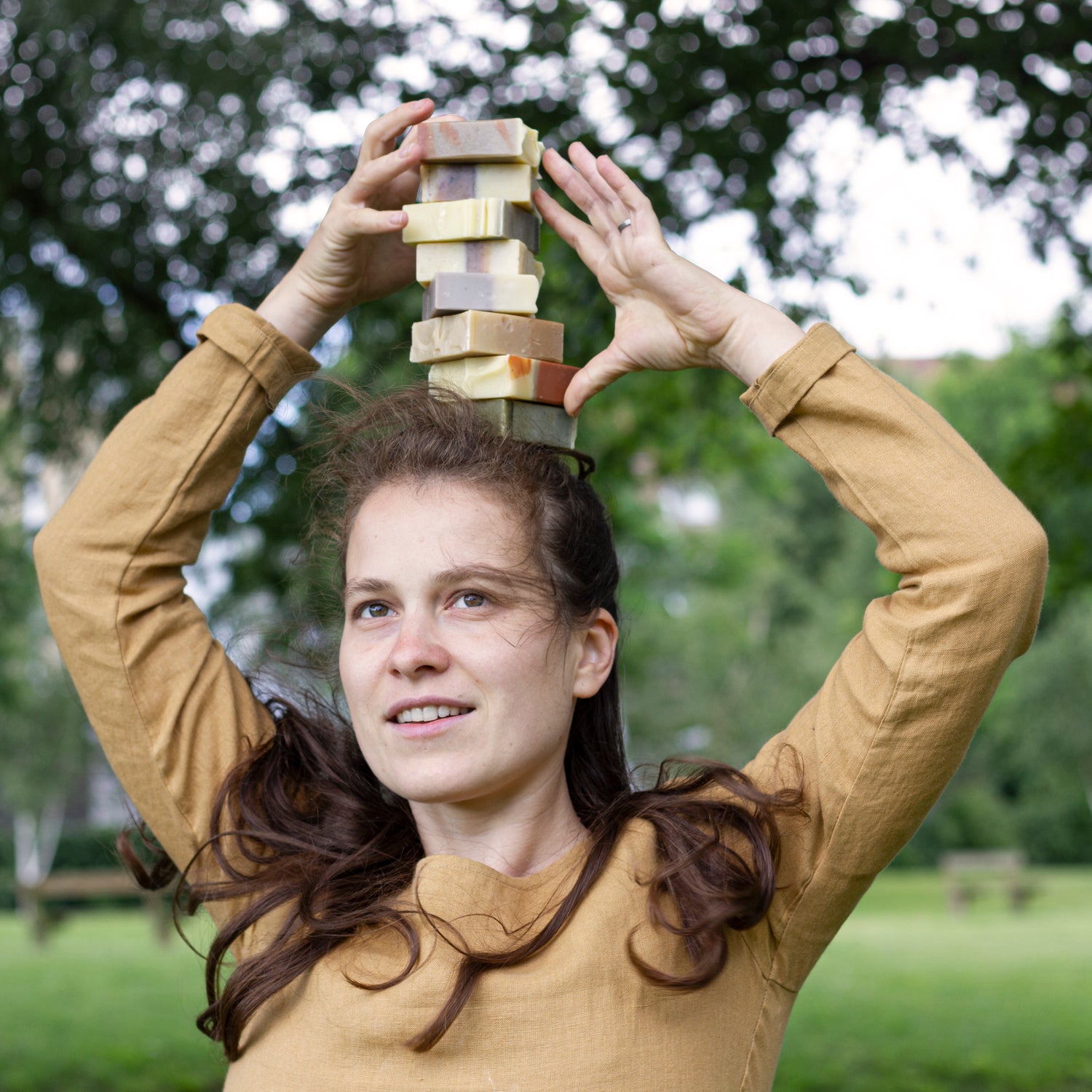 About the founder
I am Živilė, originally from Lithuania. I have studied Fine Art in UK. In 2016 I travelled to Indonesia to learn a traditional textile craft art, Batik. After almost a year's experience I came back to Europe, slightly confused and deeply touched by the amount of plastic waste I had seen in Indonesian streets, rivers and ocean. When I came back home I understood that here in Europe it is not much different, we just have better infrastructure to hide the amount of plastic we consume. I felt the need to do something about it and this led me to think how to be less dependent on industrial products. 
This is why I started to learn about the properties of plants and to incorporate them in cold-pressed soaps. After sharing my small soap batches with family and friends, I decided to take the next step and create the Dygo brand. 
After some years my interest expanded more widely than solid cosmetics. I started sewing, using upcycled naturally dyed fabrics, making candles, weaving and experimenting with natural pigments. Which led me to expand Dygo's product range to one of a kind, artistic pieces for you and your home. Dygo project is an ever changing personal journey, full of artistic research, combining nature and craftsmanship. Thank you for being part of it!